Regular price
$70.00 USD
Sale price
$63.00 USD
Unit price
per
Sale
RESTOCKED
BUY a T.L.C. Duo and SAVE 10%

Use honey during daytime for a healthy peachy glow and hydration.
Use Clear at night time for a deeper hydration and regeneration of lip collagen.
FAQ

1. Does the honey and clear have color?
- Yes, honey has a hint of peachy color along with a sweet smell and taste. The clear has no color, no taste and no scent.

2. What can we expect from this product versus others on the market?
- In addition to hyaluronic acid (HA) and peptides (which allows HA to penetrate the deeper layers of skin, T.L.C is saturated with many nourishing antioxidants and plant squalane for visibly restoring and repairing dry lips and vertical lip lines while locking in moisture and producing collagen.

3. How is this different from other lip glosses?
- T.L.C is not a lip gloss. It's a total lip care treatment although it does produce a hint of natural looking shine that lasts a long time.

4. Why did you decide on a lip product vs other things?
- I wanted to find a solution for a common problem (which I had as well).

5. Is this a lip plumper?
- A non agitating one but you will feel a tiny tingle.

6. Can this be used on kids?
- Yes, Of course. It's all natural.

7. Can this be used on dry skin?
Yes, especially during winter time, your dry knuckles will thank you :)
What makes our applicator so unique?

Designed in Paris, France and used only by RxRenew in the United States. It's patented, wide ceramic applicator is not only environmentally friendly but it also provides a cool, mess free and hygienic application for an intense hydration and a velvety and smooth finish.
Share
View full details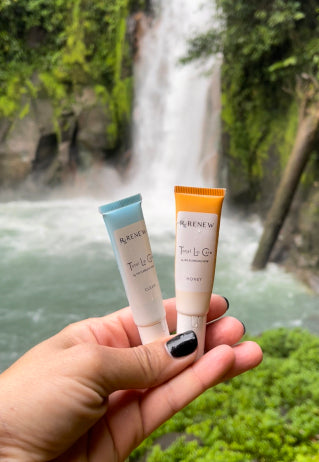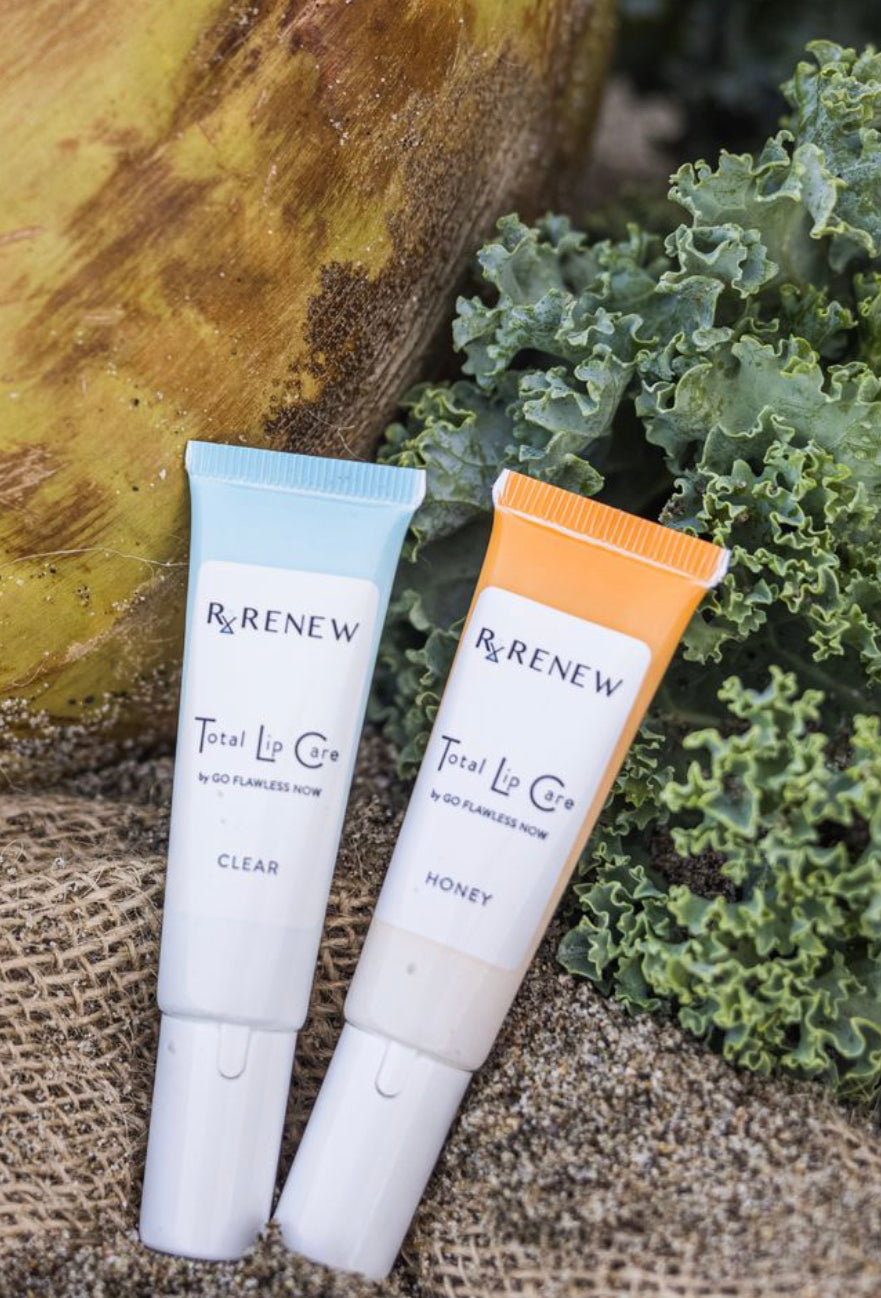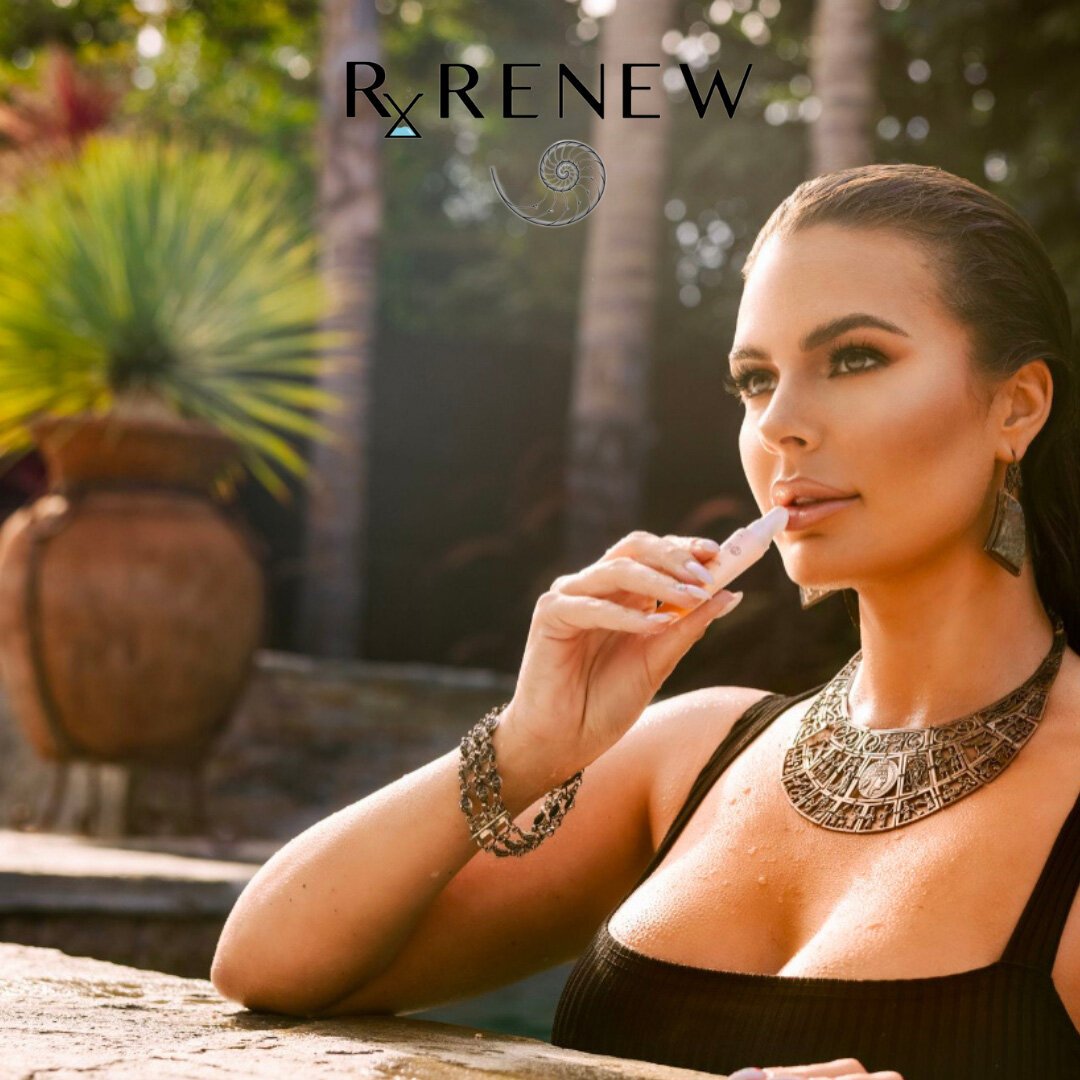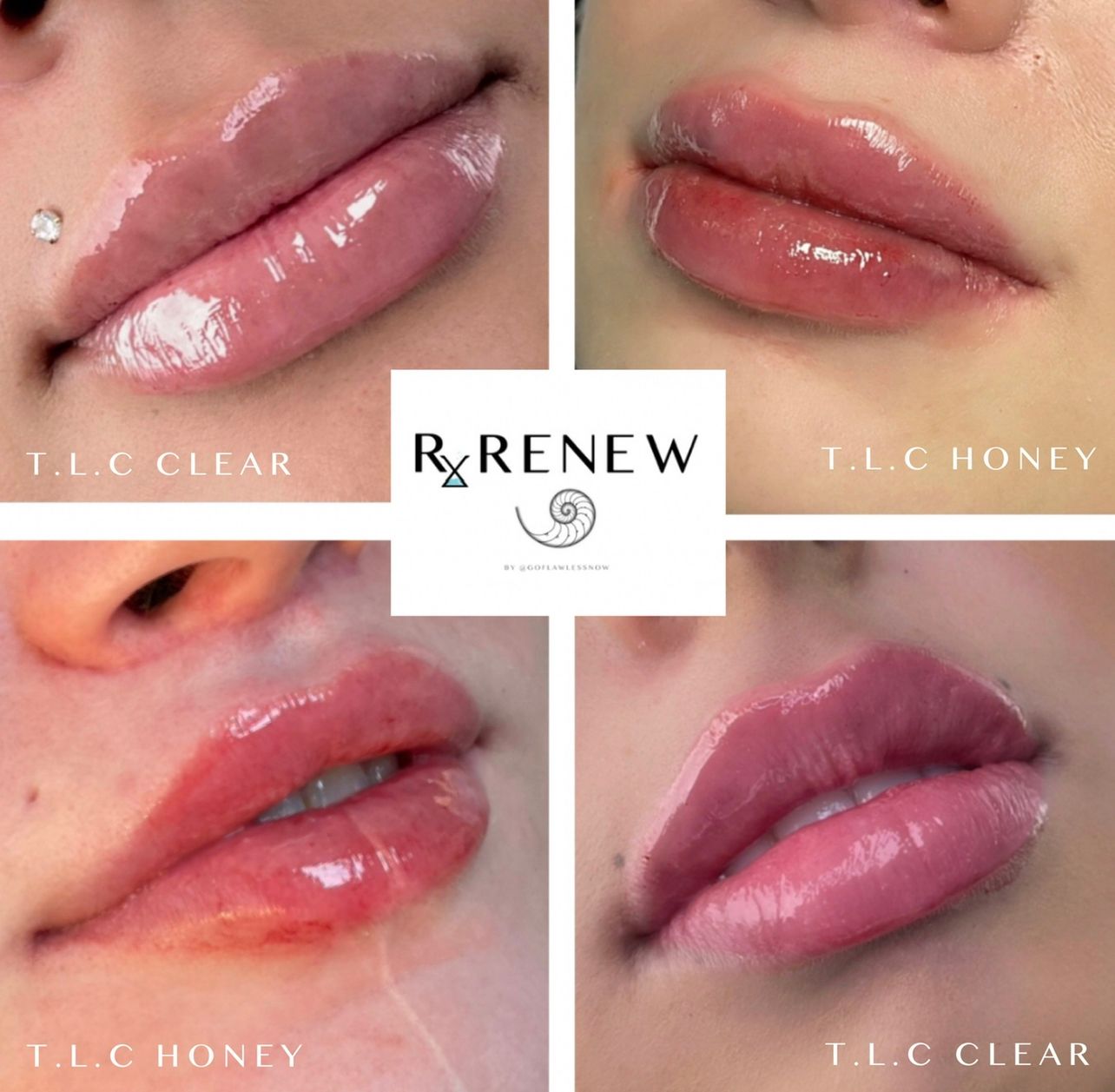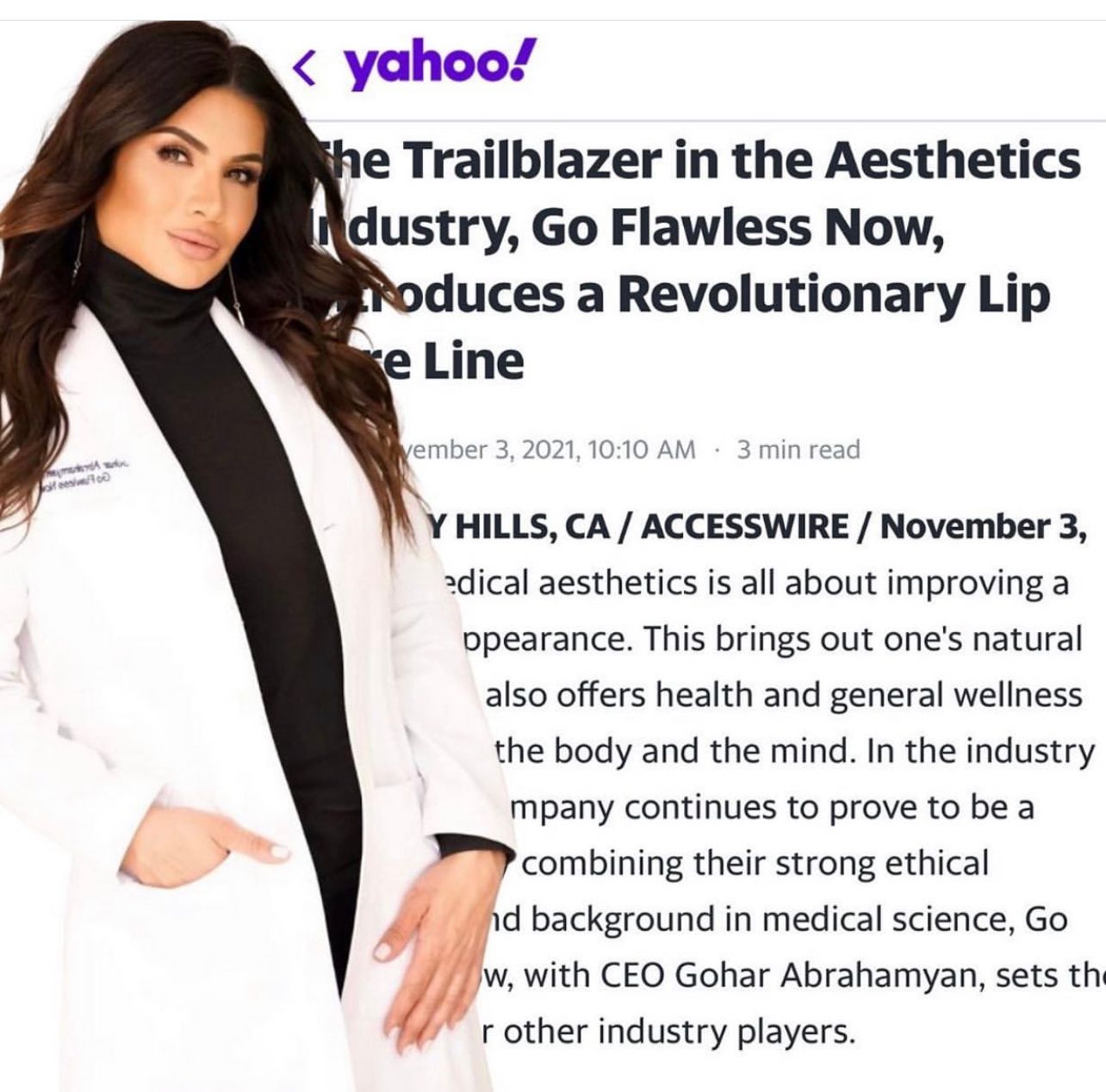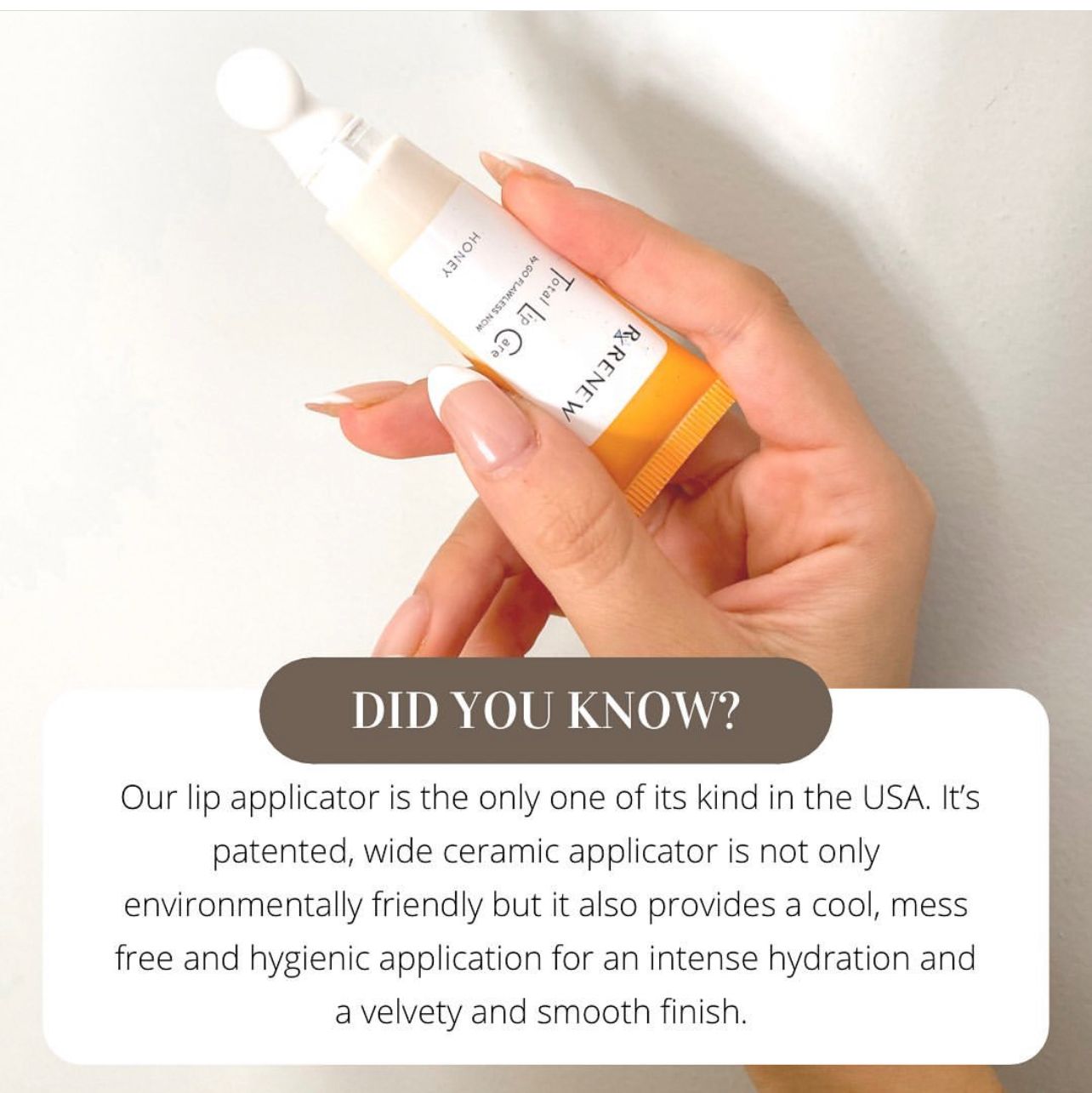 Powerful Stuff
This is the most advanced formula of lip product there is. My friend introduced me to it knowing that Im a lip balm addict. This is NOT only a lip balm that rubs in like butter, it also has antioxidants which leaves and keeps my lips hydrated and plump. It helps keep my lip fillers longer and it also adds a beautiful shine which is NON sticky. Top of my faves along with La Mer and Linage
Such a great idea to introduce DUO. I have bought them both separately for a long time. This way I save a bit and have the best of both worlds. I use clear at nights and on vacation. I love honey during day and I can't lie, always. LoL
Great product
Keeps my lips super soft and plumped!
best lip product i've used
I've struggled so much on finding a lip product to help my lips cure and look healthier. This is the best purchase i've made and will continue making. I loved how fast it delivered and how beautiful the gloss looks on my lips along with the packaging details.